PAC Conference & Events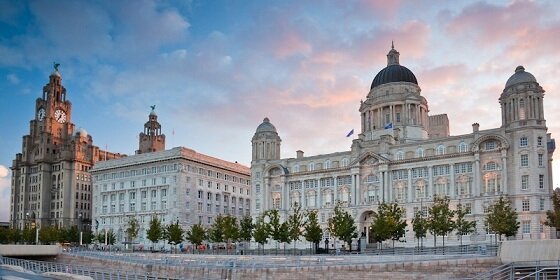 University of Liverpool
9th-11th June, 2014
Conference Theme:
Public Leadership in an Age of Austerity: Contestability and Conflict?
Venue: Foresight Centre
For any queries, please contact This e-mail address is being protected from spambots. You need JavaScript enabled to view it
PAC Research Events
Seminar on Multi-Level Governance: Scotland, England, Wales and Northern Island in Europe, 2013
A seminar on multi-level governance was held on 19 February 2013 at Glasgow Caledonian University, Glasgow. The seminar discussed the theory of mult-level governance, the relevance to the contemporary political landscape in the United Kingdom, policy divergence and convergence between the various polities, the challenges of each devolved polity, the future of Scotland and local government as part of multi-level governance. The highlight of the seminar was the opening session by the Deputy First Minister of Scotland, the Hon. Nicola Sturgeon. For further information about the seminar contact Prof. Duncan McTavish, This e-mail address is being protected from spambots. You need JavaScript enabled to view it .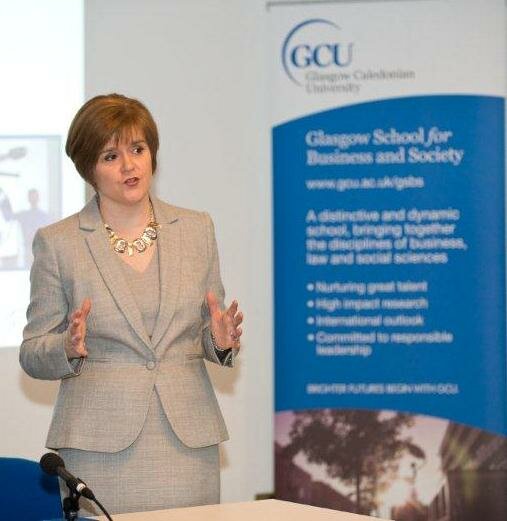 Symposium on the Future of Public Administration, 2011
A symposium on the future of the discipline of Public Administration was held on 6 May 2011 at Aston University, Birmingham. A highlight of the symposium was the lecture by Pof. Rod Rhodes. For further information about the symposium please contact Dr. Josie Kelly: This e-mail address is being protected from spambots. You need JavaScript enabled to view it
PAC Annual Conferences
PAC Annual Conference 2013
The conference was held from the 9 to 11 September, at the University of Edinburgh. The theme of the conference was 'Public Service Innovation'. For further information about the conference, please contact the conference convenor, Prof. Charlie Jeffery, This e-mail address is being protected from spambots. You need JavaScript enabled to view it
The conference was held from the 18 to 19 July, at the University of Plymouth. The theme of the conference was 'Regionalisation, sustainability and governance: the next steps'. For further information about the conference, please contact the conference convenor, Dr Rory Shand, This e-mail address is being protected from spambots. You need JavaScript enabled to view it
The PAC Annual Conference 2011 was held from 5 to 6 September at the University of Birmingham. The conference explored the theme of public services and smaller government. For further information about the conference please contact Dr Philip Whiteman, University of Birmingham: This e-mail address is being protected from spambots. You need JavaScript enabled to view it This e-mail address is being protected from spambots. You need JavaScript enabled to view it
The PAC Annual Conference 2010 was held from 6-8 September at Nottingham Trent University. The conference theme concerned the delivery of public services in an age of austerity. For further information about the conference please contact Prof. Joyce Liddle: This e-mail address is being protected from spambots. You need JavaScript enabled to view it
The PAC Annual Conference 2009 was held at the University of Glamorgan from 7-9 September. The conference theme was comparing narratives of public services reform. For further information about the conference please contact Prof. Catherine Farrell: This e-mail address is being protected from spambots. You need JavaScript enabled to view it
PAC Conference 2008
The PAC Annual Conference 2009 was held at the University of York from 1-3 September. The conference theme was on the issue of new directions in the study and practice of public administration. A highlight of the conference was the attendance of Sir. Gus O' Donnell and the keynote lecture by Prof. Rod Rhodes. For further information about the conference contact Prof. Mark Evans: This e-mail address is being protected from spambots. You need JavaScript enabled to view it
Inaugural Public Management and Administration Postgraduate Conference
8th-9th May 2013
Aston University, Birmingham
Despite the significance of both public management and public administration for informing policy delivery across a range of contexts, it is arguable that both subjects are suffering from a lack of new blood. This conference aims to make a contribution to the skills and contacts of those who might provide such an infusion of new ideas, expertise and energy into the fields of public management and administration.
This will be undertaken through developing PhD students' academic and transferable skills and their contacts with others in the discipline. The event will also enable the creation of a network which will allow students to retain (and, where necessary, create for the first time) their relationship with academic associations in the fields of management and administration (SAMS and PAC) following graduation, whether or not they remain in academia.
More specifically, the conference has the following supporting aims:
Encouraging networking between UK PhD students and senior staff working on public management and administration;
Imparting careers advice and case studies to UK PhD students hoping to engage professionally, either as academics or practitioners, in the fields of public management and administration;
Exposing students to rigorous, public, examination of presented papers, with feedback being provided both by fellow students and from a range of public management and administration academics, and advice provided about writing technique for both dissertations and peer-reviewed academic papers;
Facilitating students' preparation for their viva voce examinations, through a discussion of the process, common pitfalls and useful tips.
The conference will run over two days at Aston University in central Birmingham. We are very grateful to the Society for the Advancement of Management Studies and the Public Administration Committee of the Joint Universities Council for funding the costs of this conference. Their generous support means that the first 35 successful applicants for the conference can attend the event for free, including all accommodation costs, dinner on the evening of the 8th May, and refreshments on both days.
If you would like to attend the conference, please email This e-mail address is being protected from spambots. You need JavaScript enabled to view it with a 250-word abstract for a paper relating to your PhD. The paper could comprise a summary of your PhD project or of one of your chapters. Please send the abstract to us by the 19th of April. We will aim to respond to you within two working days, so that you have time to book your transport to Birmingham for the event. If you have any queries about this event, please do not hesitate to contact us at This e-mail address is being protected from spambots. You need JavaScript enabled to view it .